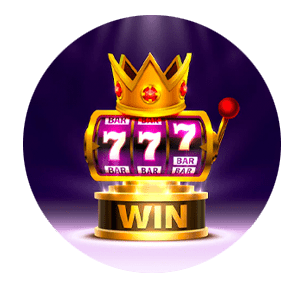 Online slots are the biggest draws at any legit gambling site. Of course, that's nothing new, since traditional electronic slots are by far the most popular gambling games at brick-and-mortar casinos. But did you know you can also play online slots tournaments at these sites? Just like Las Vegas or Atlantic City slot tournaments, these online events let players face off in round-robin formats with final round winners scoring massive paydays.
To participate in real-money online slots tournaments, USA players have a number of safe, legal options available to them. All the top sites featured here fit the bill, with regular events hosted for newcomers and longtime gamblers alike. No matter where you fall on the spectrum, after reading our short guide, you'll have all the know-how needed to earn a mint in your next tournament.
What Is A Slot Tournament?
It's exactly what it sounds like! That is, players compete to see who can win the most credits playing a specific slot machine during a set amount of time. Winners advance through successive rounds, and those with the most credits at the end win various prizes. Different casinos (both online and off) may have different rules, but the basics remain the same.
Now, while online slot machine tournaments can yield huge payouts for big winners, these are not to be confused with progressive slots. Progressive online slots are a totally different animal. With progressives, players add to the jackpot of a particular game. The pool is comprised of all the action a given title gets across an entire site (or multiple sites if operated by the same parent company), allowing the grand prize to reach into the six and even seven figures.
Meanwhile, online slots tournaments all use the same machines (i.e. the same branded slots games), but players don't win or lose actual money on a spin-by-spin basis. Instead, tournament slots are played using a different format.
Here, players join a tourney for a fee, and those fees make up the prize pool. That prize pool doesn't change, either. If you enter a $100,000 event, the combined prize amounts disbursed to all top finishers will always be exactly as advertised at the outset.
How Do Slot Tournaments Work?
Now that you understand what an online slots tourney is, you can probably guess how it works. Each event has an entry fee, and that fee grants you a certain number of credits. You can spend these as normal, risking more credits or fewer credits on each spin at your discretion. Players that earn the most credits by the end of each timed round advance to the next round. Rinse, repeat.
Important: Most tournaments do not allow players to bet with earned credits. You can typically only wager using your initial stack, with all credits earned going toward your "final score."
When all is said and done, the top 10, top 50, top 100, or even top 500 players of a given event will finish "in the money," with the grand prize being the lion's share of the total event purse.
How To Sign Up At A Real-Money Online Slots Casino
The first step in winning an Internet slot tournament is signing up at a legitimate online casino that hosts these events. All the sites recommended here and on our online casino reviews page feature these kinds of contests regularly.
In general, smaller-payout tourneys are held daily while big-money tourneys are held weekly, bi-weekly, or monthly.
Each site features an updated events calendar for your convenience, which you can view without signing up. That way, you can choose the site with a slots tournament schedule that works best with your personal schedule.
Here's what you'll need to do to pull the digital lever:
Follow any link on this page to a reputable online USA slots site and click/tap the "Join" or "Sign Up" button.
Enter in all required info, taking care to use only your real, verifiable data. The best sites all use banking-grade KYC (Know Your Customer) standards to protect your account.
Make a deposit using any of the banking options presented. All top sites accept major credit cards and other traditional payment methods, but we suggest depositing with Bitcoin or another supported cryptocurrency. Crypto deposits come with the biggest bonuses and the best online security features. Crypto withdrawals are also the only same-day payout methods available.
Consult your site's slots schedule to see when the next tournament starts and buy your ticket using the money in your account balance.
How To Enter A Real-Money Online Slots Tournament
Once you've signed up with any highly-rated casino site, joining an online slot tournament is simple. Just visit your site's calendar of events and choose the event you wish to enter. These are also regularly advertised across the site in promo banners especially large contests.
The main thing to remember is that you can only join these online gambling tournaments before they start. But don't worry: If you've missed one, there's always another one right around the corner.
Pro-Tip: Larger slot tournaments often take multiple days to conclude, as events are spread out across several sessions with specific starting and ending times. Be sure you keep track of when each round begins and ends.     
Mobile Online Slot Tournaments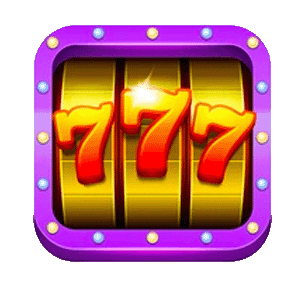 These days, anything you can do from your desktop or laptop computer, you can do from your mobile device. And that goes for playing online slots on your own and in tournament format.
That said, if you're looking for online slot tournament apps for Android or iPhone, you won't find them. Since all the best sites in this space are operated outside of the United States, you can't download dedicated slots apps from Google Play or the App Store. In fact, you can't download them at all!
Instead, you can play real online slots for cash right through your mobile web browser (i.e. Chrome, Safari, Firefox, etc.). There's nothing to install, there's nothing to update, and there are no geographical restrictions of any kind. ("Geofencing" is limited to domestic USA online gambling and does not apply to offshore international gambling sites.)
Being able to play in slots tourneys via mobile is especially important for multi-day events and those rounds featuring mid-day start times.
Free Online Slot Tournaments
Generally speaking, you won't usually find free real-money slot tournaments. While it is sometimes possible to enter free slots tournaments with no deposits required, such promos are usually perks/bonuses reserved for new players or existing VIP members.
The bottom line is that if you want to win real cash, freeroll slots tournaments aren't the way to go.
Note: You might come across "free tournament slots" advertised in smartphone or tablet app stores, but these are not real-money gambling apps. These are gambling simulations that cost real cash to play but never actually pay out. A real one-armed bandit takes your money with both hands!
Online Slots Tournament Bonuses
At most legit online casinos – including all the sites we recommend – you cannot use bonus free plays to enter online slot machine tournaments. Similarly, you can't use special event entry fees or wager totals toward any bonus playthrough/rollover requirements.
Nevertheless, most sites do occasionally offer free online slot tournament tickets. These particular online slots bonuses are usually limited to new members making their first deposits. However, existing members can also earn free tickets by amassing rewards points at their favorite sites.
You can check out all current online casino bonuses by visiting your site's "Promotions" page. You can also keep track of your rewards points and benefits by logging into your account. Be sure to check your messages, as many operators disburse special offers and rewards perks this way.
Online Slots Tournament FAQs
Yes!
Online slot machine tournaments are legal as long as the site you join operates out of a recognized international gambling jurisdiction.
In the US, a few states have legalized online gambling markets, but these markets are strictly limited to players inside the specific states in question.
As of 2023, fewer than 10 states allow local casinos to offer online slots in any capacity. You can find out more about trusted USA online slots casinos available to US players.
Yes!
All the sites listed at SlotsForCash are legit, trusted, and time-tested. These operators have been in business for years – and sometimes decades – which gives their millions of members true peace of mind.
The online slots software employed at these venues is regularly audited to ensure real-world win rates and fair iGaming compliance. Additionally, the games themselves can never be hacked or modified in any way.
The companies behind the casino software used by the top sites are consistently rated as the best in the business, with Realtime Gaming (RTG), Rival Gaming, Betsoft, and other top brands developing the majority of titles you'll find.
No!
Online slots tournaments use the same software that all legit online slots use. In fact, if you've ever played slots solo, you've probably played some of the titles that are routinely chosen for these big events.
The win rates are all in line with those mandated for major brick-and-mortar casinos. This means your approach to the online game should be the same one you'd use at any commercial retail venue.
The same way you play regular slots.
There's nothing inherently unique or different when it comes to how to play slot tournaments as opposed to normal types of online slots.
The games all work the same way. The sole difference is that tourneys don't pay out cash with each individual game win. Instead of money, you win credits. The players with the most credits after each round move on to the next round.
If you know how slot tournaments work in Las Vegas, you'll know exactly what to expect from the Internet-based game.
You just do.
There's no secret to winning slot tournaments online. Sure, there are a few basic best practices that can help you get a small edge over time, but these are mostly related to online slots bankroll management and pacing yourself during the time allotted.
Other than that, there's no real trick when it comes to how to win a slot tournament.
Except, of course, that you can't win if you don't play!  
Proper pacing and conservative betting.
Unlike most forms of gambling, slots are almost entirely chance-based. As such, there's no real online slots strategy involved beyond simply being familiar with the game in question (the specific title will always be advertised ahead of time) and managing your money and time to maximize your payout potential.
To the first point, if you're looking for how to practice for a slot tournament online (or off!), you should simply play as many rounds of the game in question as you can – within reason (aka without breaking the bank).
Luckily, most legit casino sites offer a host of free online slots in addition to their paid options. This lets you practice all you want without risking any actual cash.
As for your pacing, you can only really practice that by entering and participating in these timed online contests. Like anything else, there's no substitute for experience! 
They are if you win!
Hey, that's what gambling's all about, right?
To be sure, most online slots tournaments will have multiple big winners. So even if you don't take home the grand prize, you have a good chance of walking away with a lot more than it cost to enter.
Of course, as with all forms of gambling, the slots odds are against you.
And we wouldn't have it any other way.
Varies by event.
Most events last a few hours, with each round taking roughly 15-20 minutes. You also have a set number of credits to spend, so big bettors can blow through their stack long before the clock hits zero.
That said, the larger the tournament, the longer it usually takes. Events with thousands of players and the biggest jackpots can take several days, with rounds held at various times throughout each day.
But don't worry: Event times are never particularly inconvenient. For example, no legit online slots tournament is going to schedule your next round at 12:00 a.m. local time.
Although "Midnight Slots" does have a nice ring to it...